2020 Scholarship Awards
AAUW Fond du Lac Branch has awarded three Elizabeth Waters Scholarships, which support and encourage graduating high school senior young women as they pursue a baccalaureate degree at an accredited college or university.  The scholarships have been awarded to the following:
Emma Bahr, Fond du Lac High School graduate
Gabrielle McDowell, Horace Mann High School graduate
Allison Taylor, St. Mary's Springs Academy High School graduate
A Continuing Education Scholarship has been awarded to:
Many thanks to the Fond du Lac community for all your book donations and for supporting our Book Sale which generates these scholarship funds.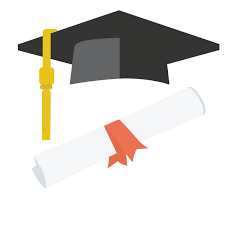 The Fond du Lac Branch Of the AAUW offers several scholarships described below:
Elizabeth Waters for high school seniors from Fond du Lac who chose to pursue a baccalaureate degree from an accredited college or university.
AAUW Re-entry scholarship for women who has returned or wishes to return to college as a non-traditional student after a lapse of at least two years.
Continuing Education Scholarship for an accomplished woman who is entering her junior or senior year at an accredited college or university.
Please apply for these scholarships through the Fond du Lac Area Foundation.
The deadline is annually on March 31
Annually we also award a $1,000 scholarship for a talented woman college student to attend the 3 day National Conference for College Women Student Leaders in May/June at the University of Maryland.  The scholarship covers registration, airfare, ground transportation, lodging and most meals.
At this two and a half day conference, students:
Choose from more than 50 workshops to prepare for life after college.
Meet incredible role models, including Women of Distinction awardees.
Make connections for life
Discover their future from more than eighty graduate schools and employers.
Develop and strengthen their leadership and professional aptitude through voice, skill set, and mind-set.
Know how, why, and when to take action.
Gain a better understanding of issues and policies affecting women and of AAUW's role in empowering women.
Own their personal identities and learn new ways to increase and support diverse voices.
Gain the confidence and skills to return to their campuses and communities ready to take action!
Eligibility for this scholarship includes:
Current enrollment in an undergraduate program at UW-Fond du Lac or Marian University or Moraine Park Technical College
In good academic standing
A student at least 20 years of age.
The conference dates for 2020 are May 27-30.  To apply for this scholarship please contact Karen Kalsbeek.  Applications are due annually on February 15.